You will receive the Snapmaker 3-in-1 3D Printer, including everything you need to start your maker journey:
• CNC carving & cutting module
• Laser engraving module
• 3D printing module
• Heated bed
• Touchscreen
• PLA filament
And More
• Expansibility: You can use news addons to upgrade your Snapmaker, such as a 1600mW Laser Cutting Module to quickly upgrade your 3D printer to a laser cutter, or a Z-Axis Extension Module to increase your print volume by 76%.
• Easy and free software
• Engage in the Snapmaker global community
Estimated to ship 1-3 business days after payment confirmation.
*Depending on the policy of each country, customers with shipping addresses outside of the USA and EU are responsible for custom duty or value-added tax when customers receive the products.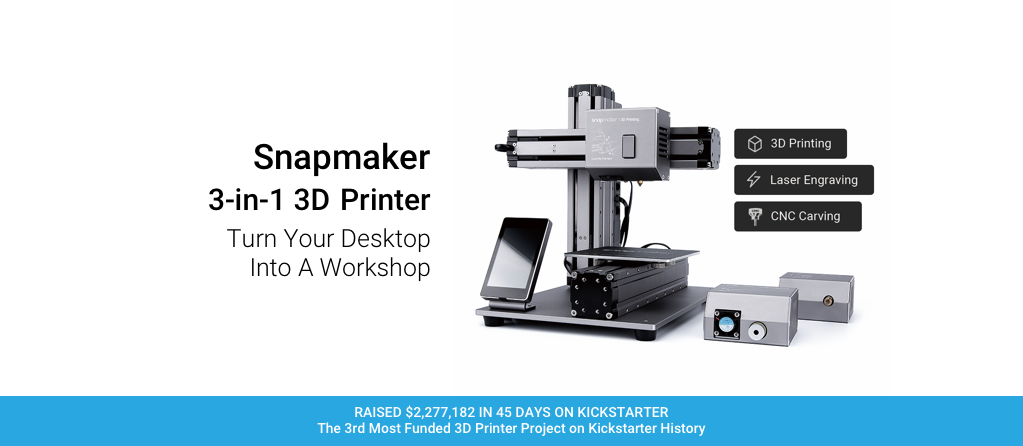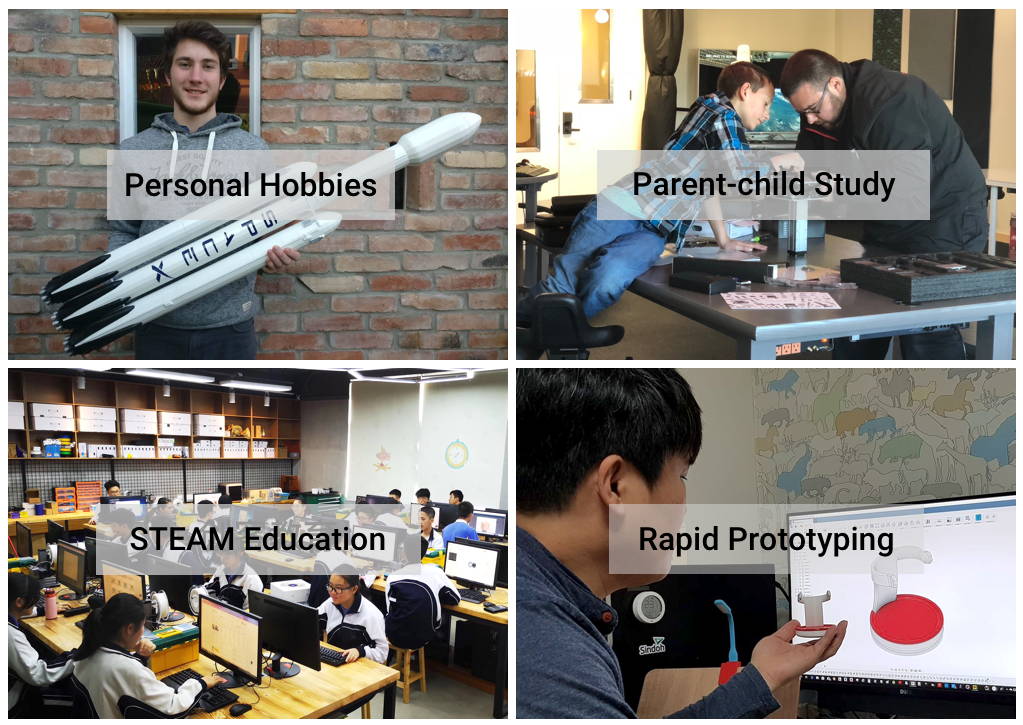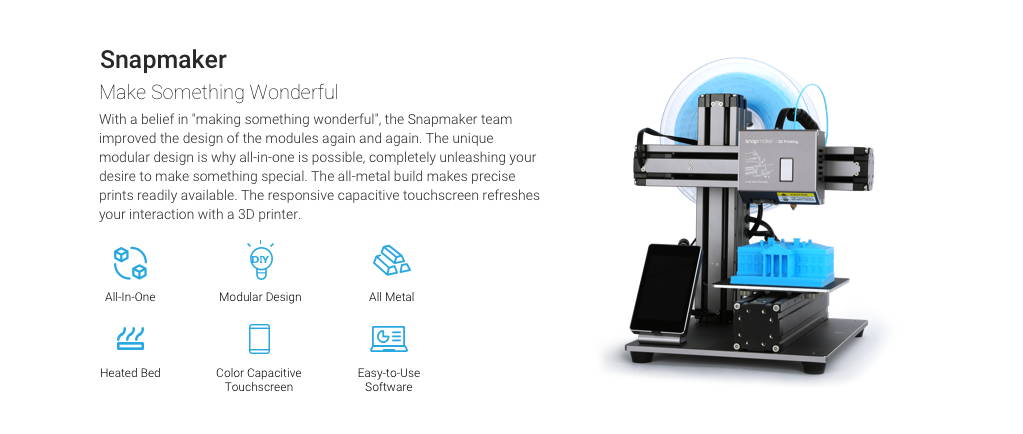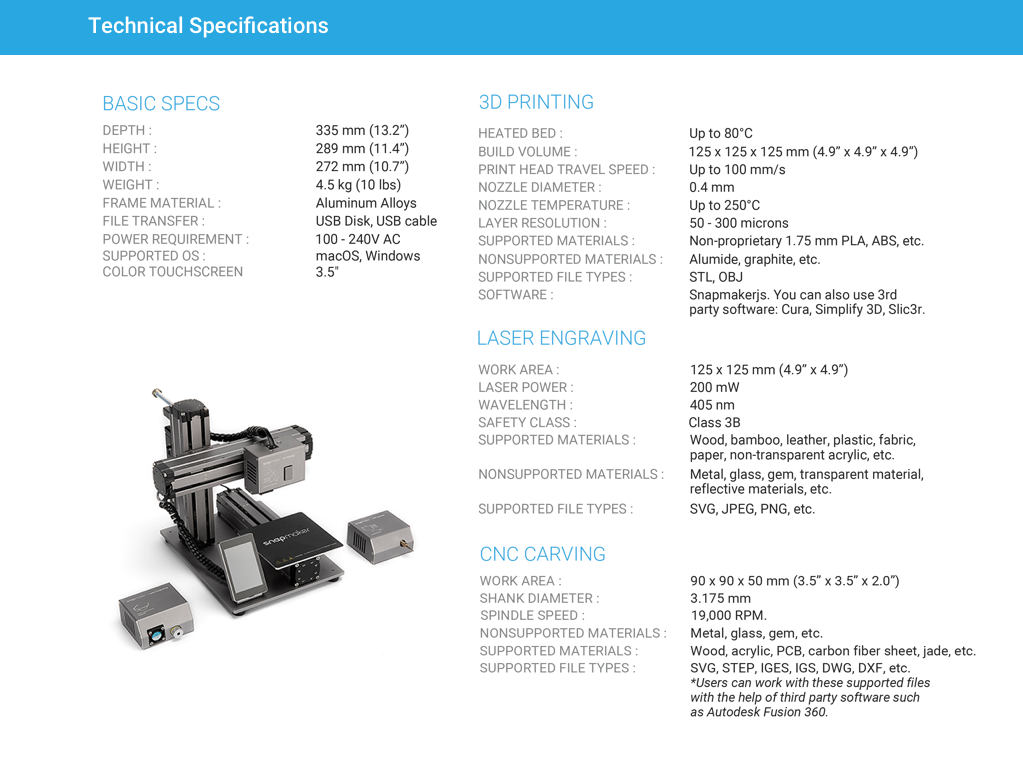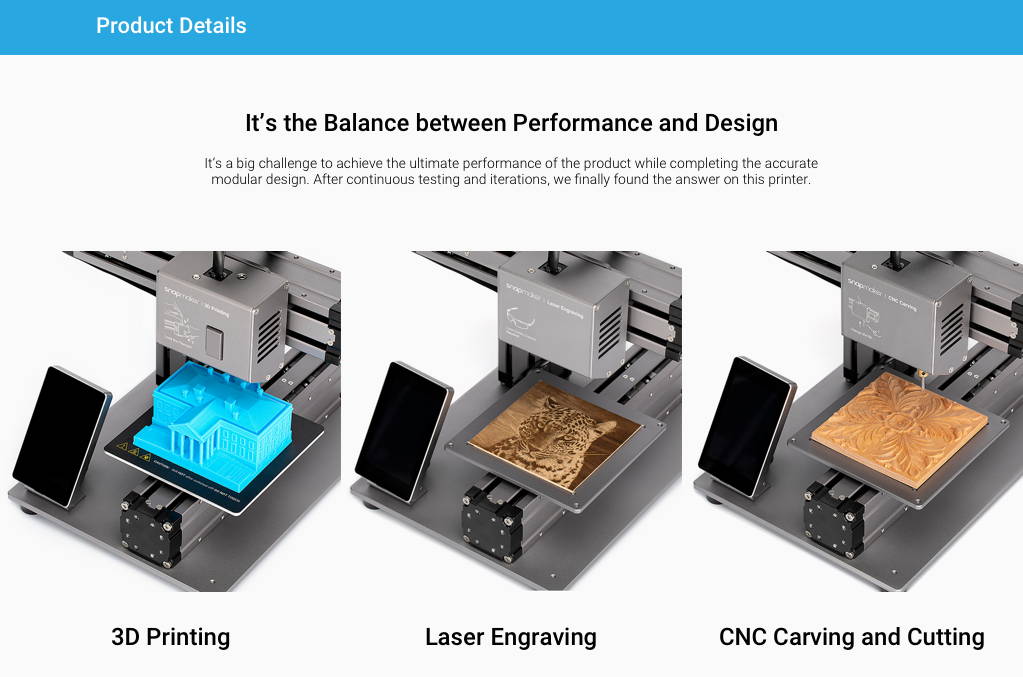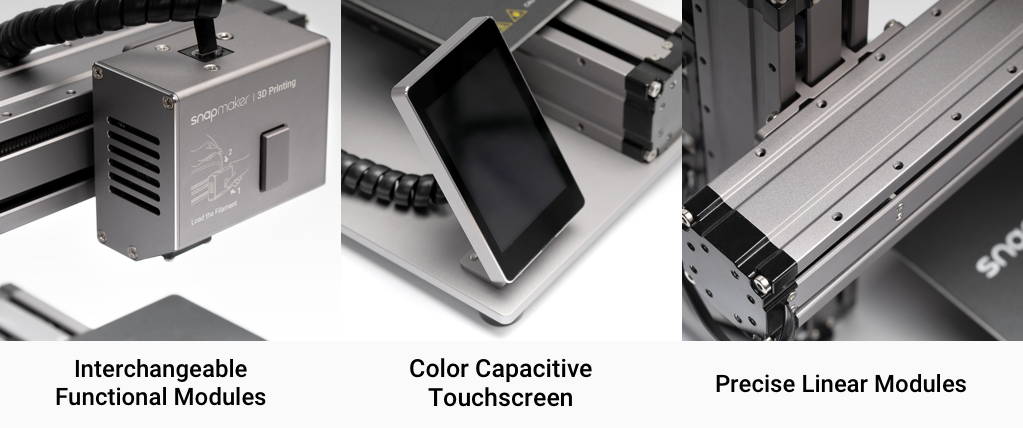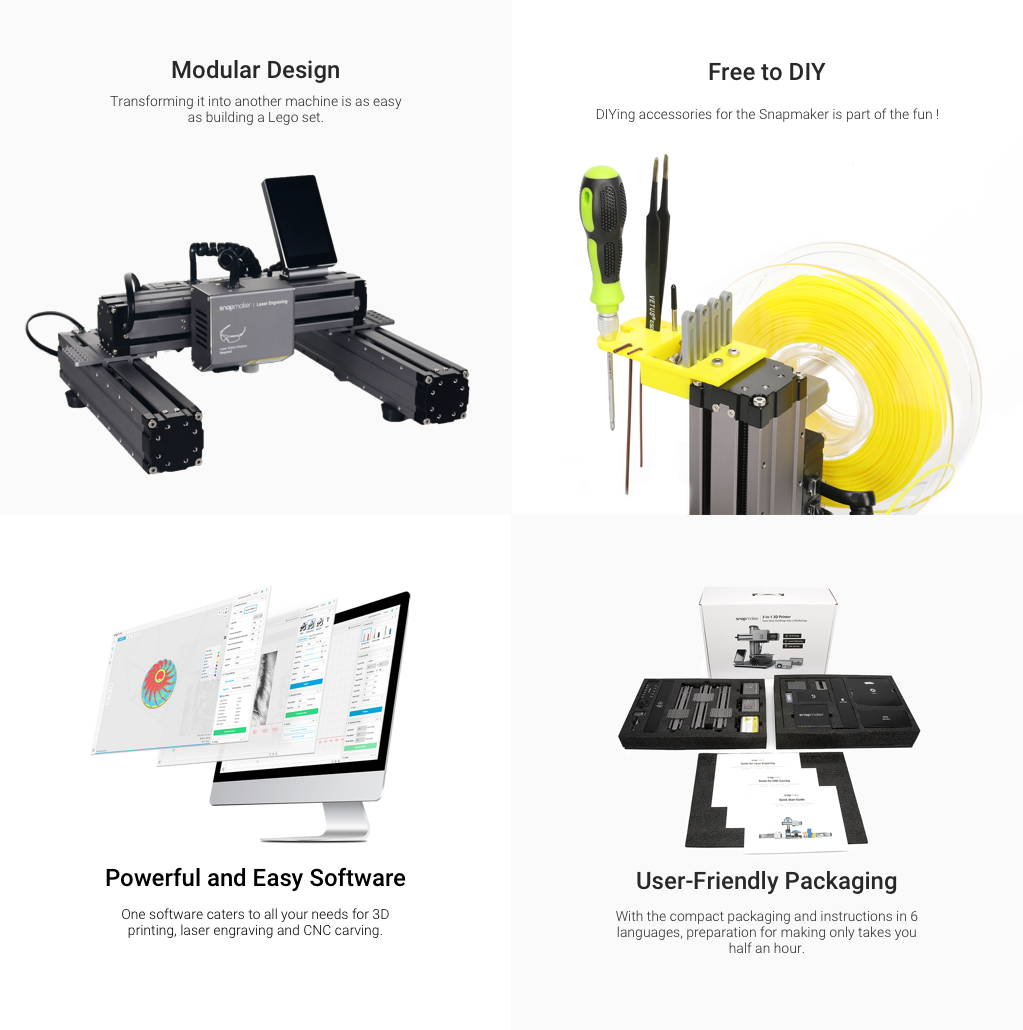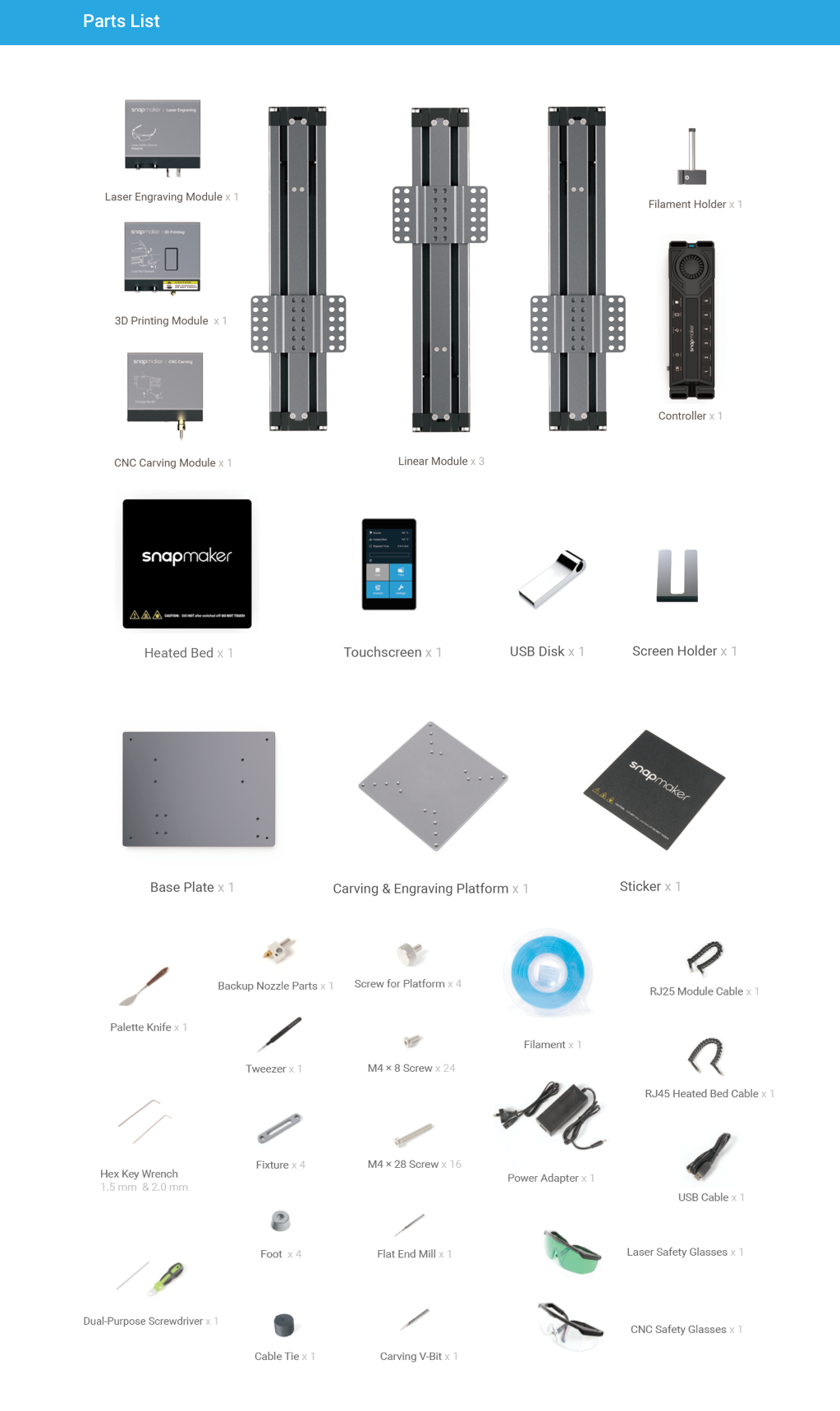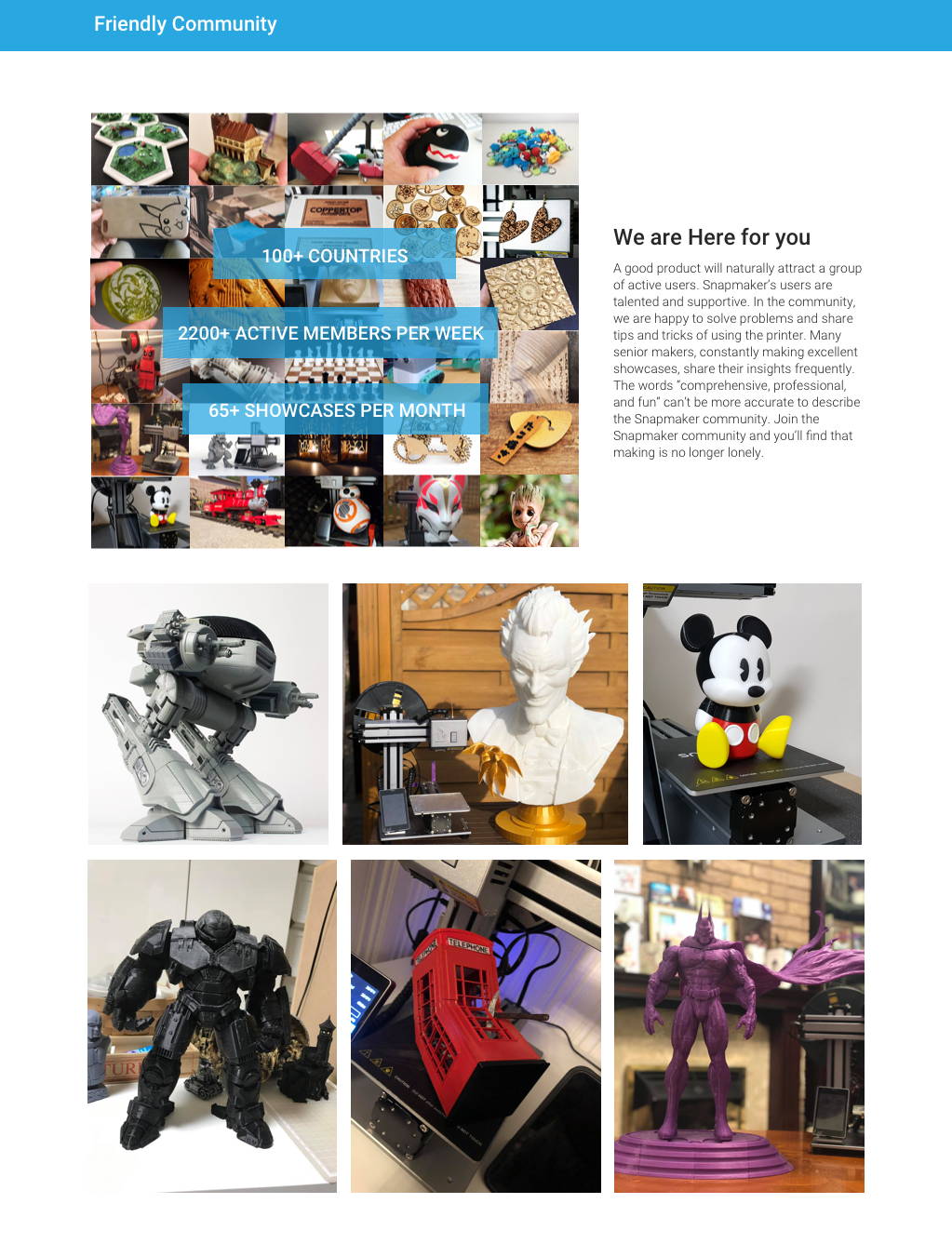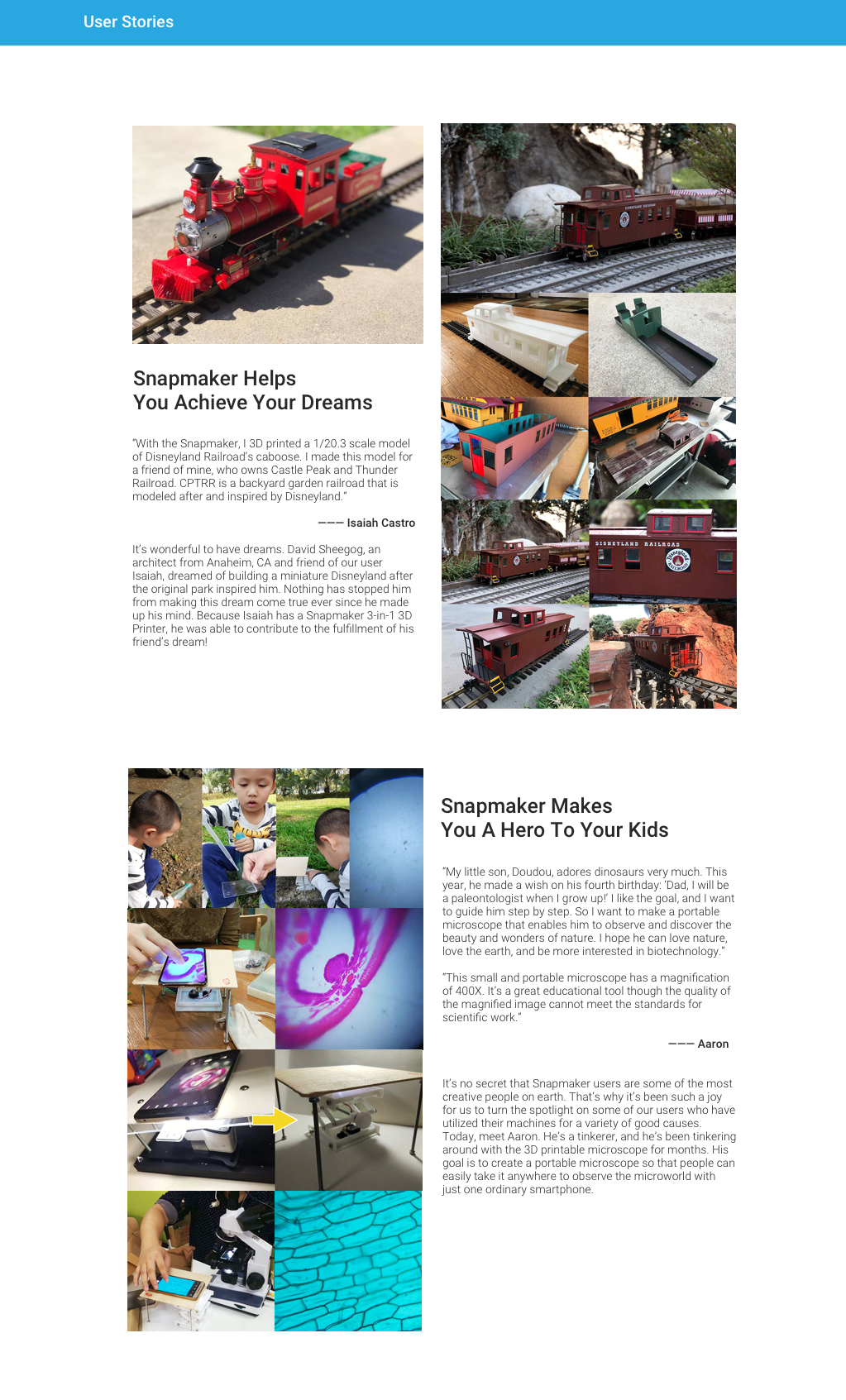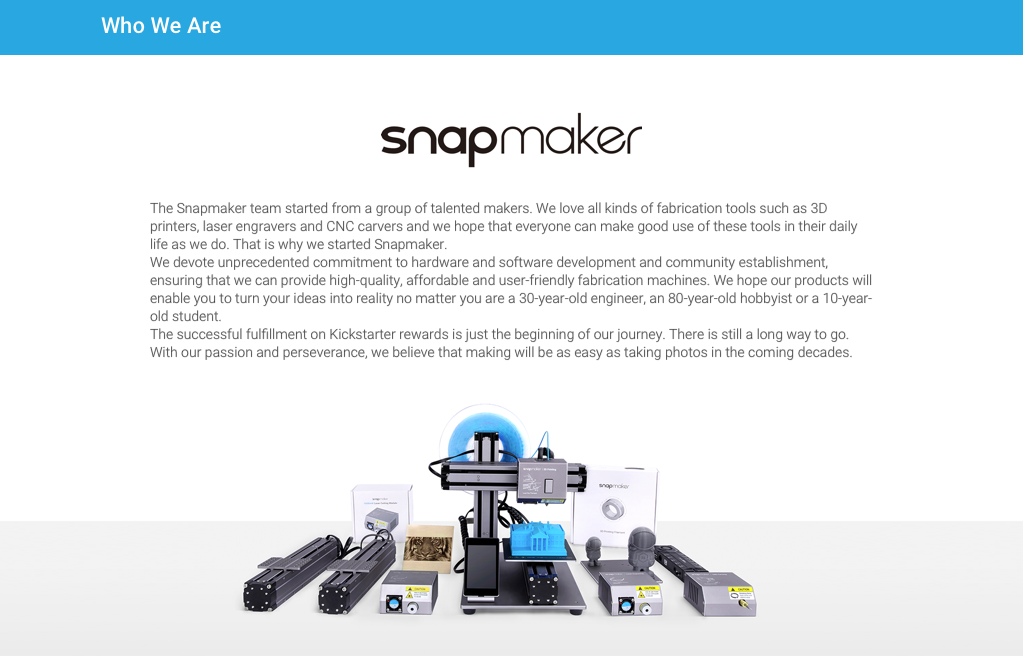 Easy assembly but initial experience could be better
Assembling this and the enclosure was almost child's play. Was a bit surprised at first at how many screws were left, but I guess they will be used with the CNC board and holding bits as I've double checked everything.
Build quality is 5 or even 6 stars, looks and feels a premium product.
Now the not so good experience: coming from NO 3D printing background, trying to get started could do with some guidance - I would imagine this to be a common requirement, that is, if you're an experienced 3D tinkerer already you can get away with using a cheaper 100-200 dollars 3D printer and dealing with all the tweaks needed. For this one, the starting steps are literally 3 images with one sentence each: insert filament, load the software (still mentions SnapMaker3D which either is Windows only or even no longer used as I didn't have that option when I went to the download site on my Mac), and generate g-code.
I've done that, after calibrating the print bed, and for whatever reason it would try to start the print a good 4 or 5 cm above the bed. I've checked all the cables and everything was going to the right place, re-calibrated it, tried again, same thing. This would happen both with g-code files generated from the SnapMakerJs and saved to the provided USB pen drive or using the printer directly via an USB cable.
Eventually I decided to remove the entire thing from the enclosure and try just the printer - same problem. So I triple or fourth checked the connections and all seemed OK but I've disconnected all anyway, loosened the screws on the controller (as I remembered seeing something on the internet about that) and then plugged everything back and it did now finally get a print done, almost perfectly!
Failed to hold the PLA on the bed on one side of the calibration cube, but as the rest did catch on, it did complete a good quality cube (with a slightly dented edge where id didn't catch the bed).
One final criticism: I don't know how much the laser engrav...
Order not recieved
I haven't received my order yet
Frustrating
The material for the 3D printer does not work, despite following all the trouble shooting steps. Software is not intuitive. Don't by this!!!!
Snapmaker Original 3-in-1 3D Printer
Package has not arrived.
My parcel has been sitting at a Fedex in Tamworth NSW depot for 2 weeks with no scheduled delivery date. Considering the huge amount I paid for delivery, am I also expected to travel 250 Km to pick the package and travel back on my own time ?