Heated Bed with Stickers
(3 Pieces)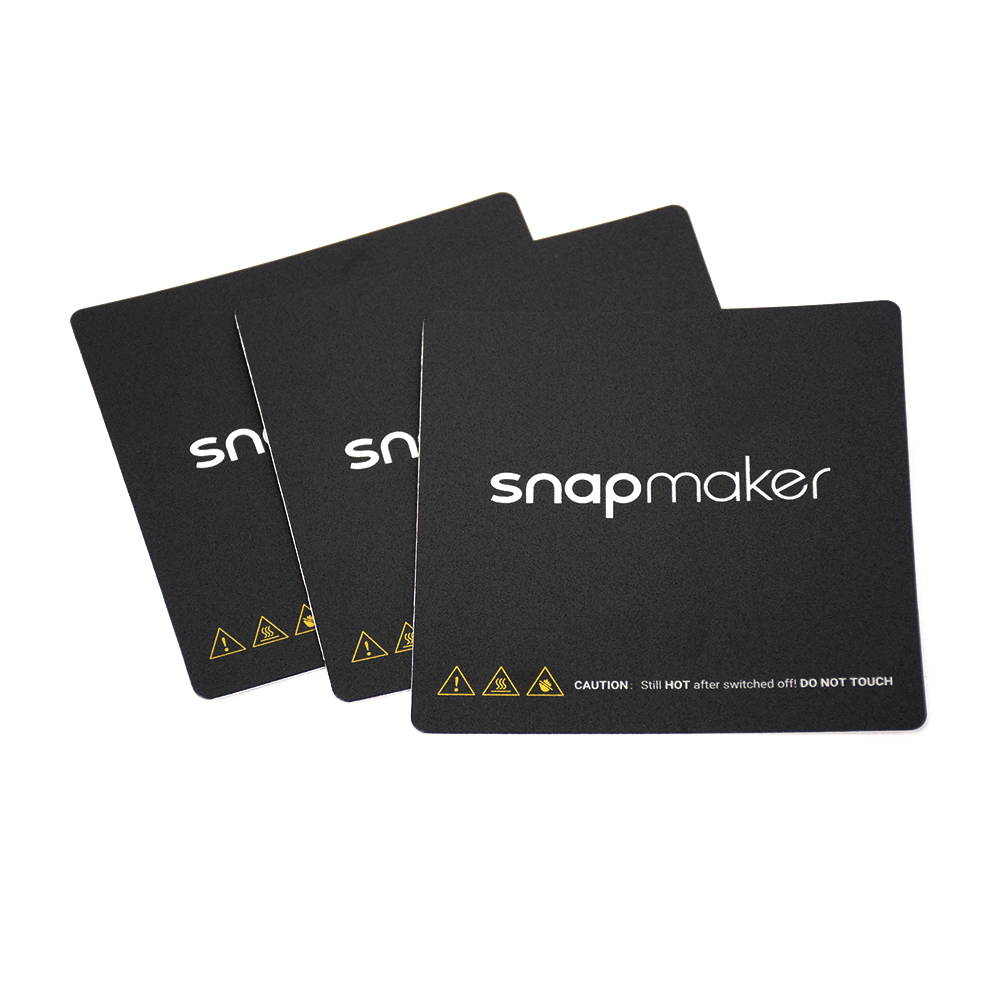 Effectively Avoiding Warping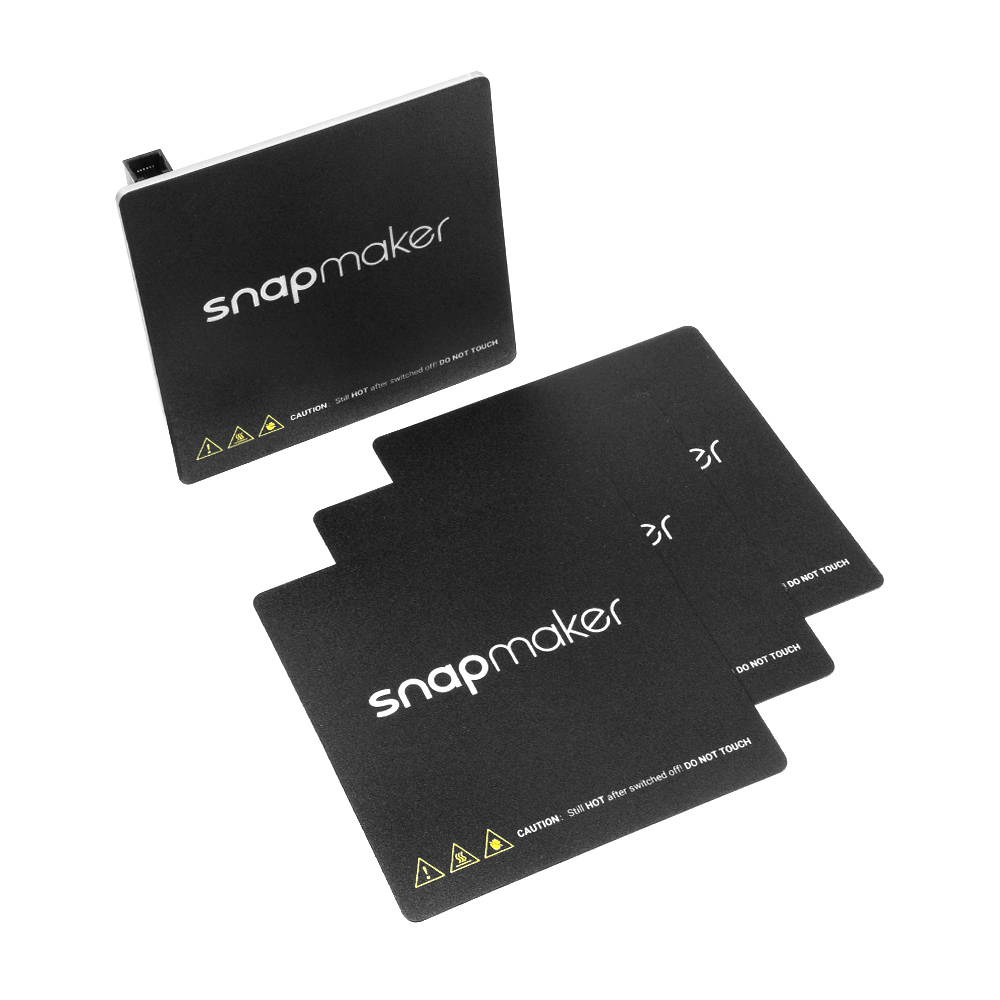 | | |
| --- | --- |
| | |
| | Printing platform of 3D printing module of Snapmaker Original 3D printer. |
| | The heated bed can be heated up to 80°C, effectively avoiding warping and improving print quality. |
| | Specially made sticker can be reused and effectively ensures that the printout is attached onto the platform. |
| | Ensures the bottom surface of the printout is flat and can be cleared easily after printing. |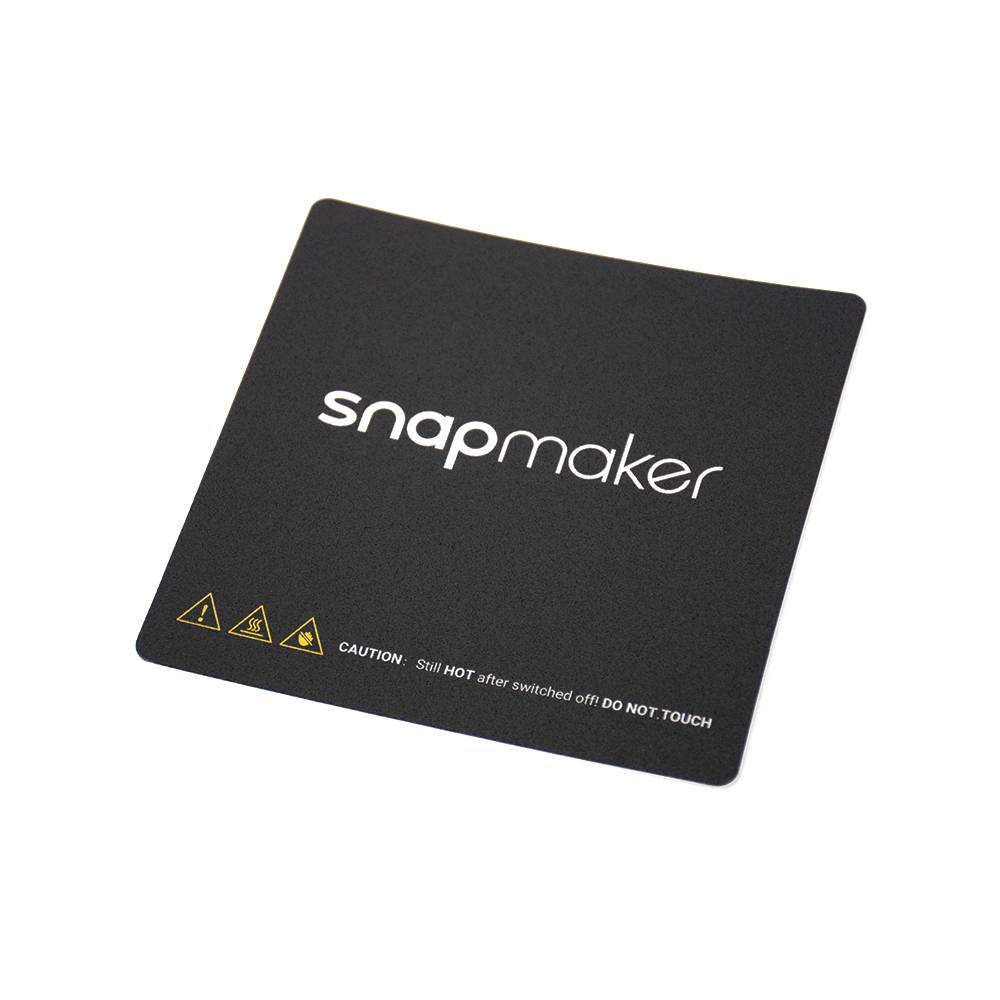 Snapmaker Original 3-in-1 3D Printer
Heated Bed with Stickers
(3 Pieces)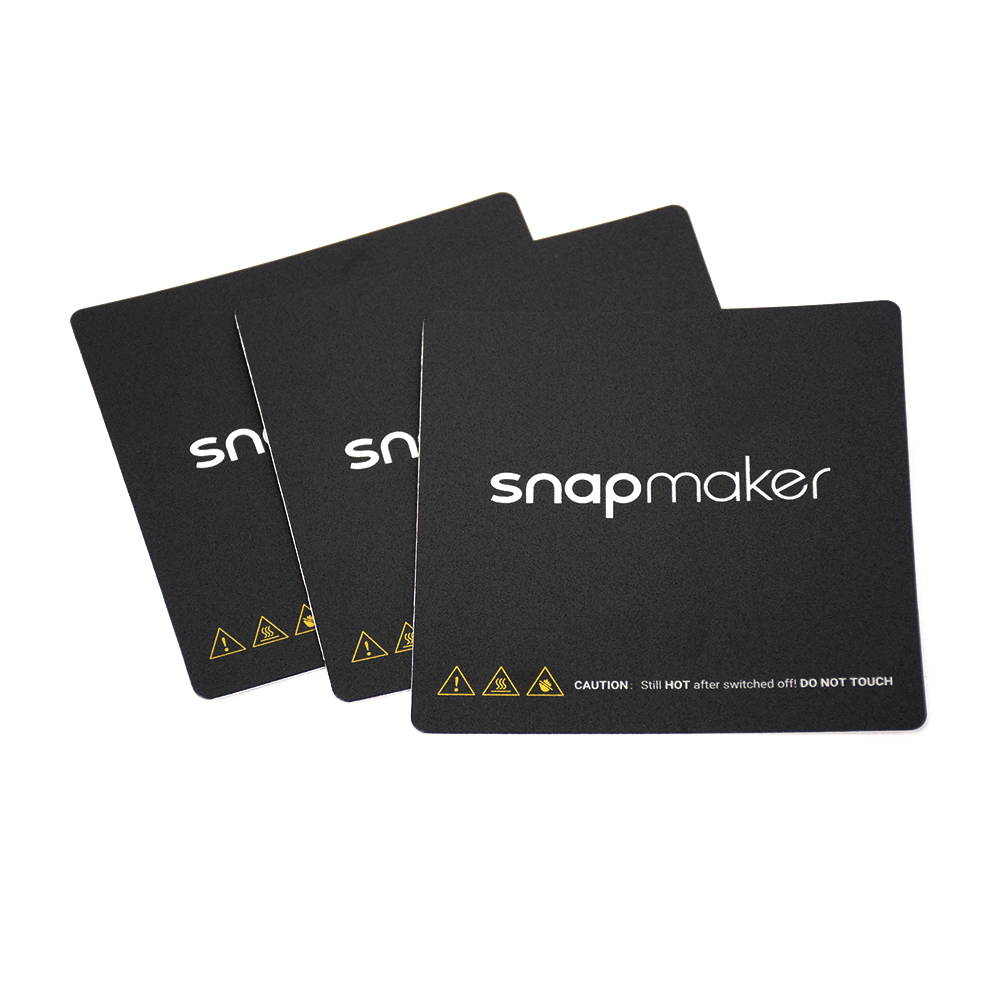 Effectively Avoiding Warping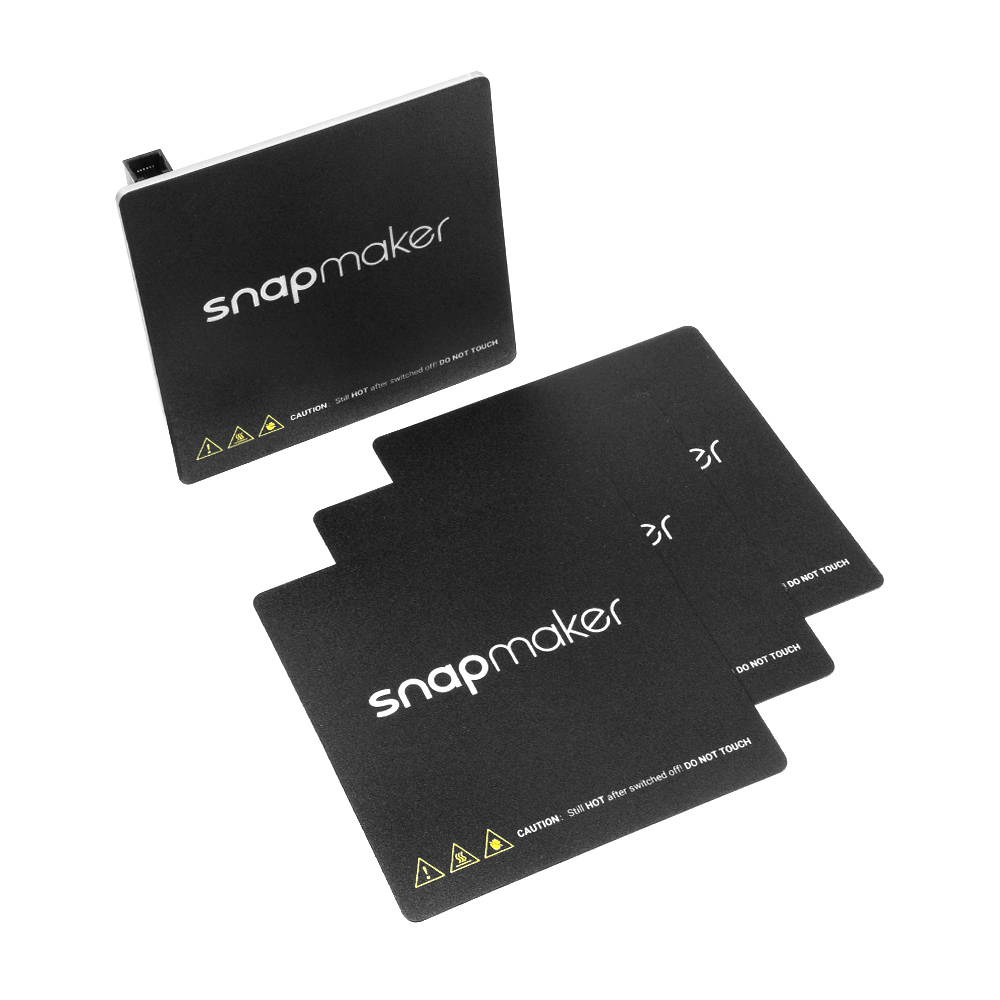 | | |
| --- | --- |
| | |
| | Printing platform of 3D printing module of Snapmaker Original 3D printer. |
| | The heated bed can be heated up to 80°C, effectively avoiding warping and improving print quality. |
| | Specially made sticker can be reused and effectively ensures that the printout is attached onto the platform. |
| | Ensures the bottom surface of the printout is flat and can be cleared easily after printing. |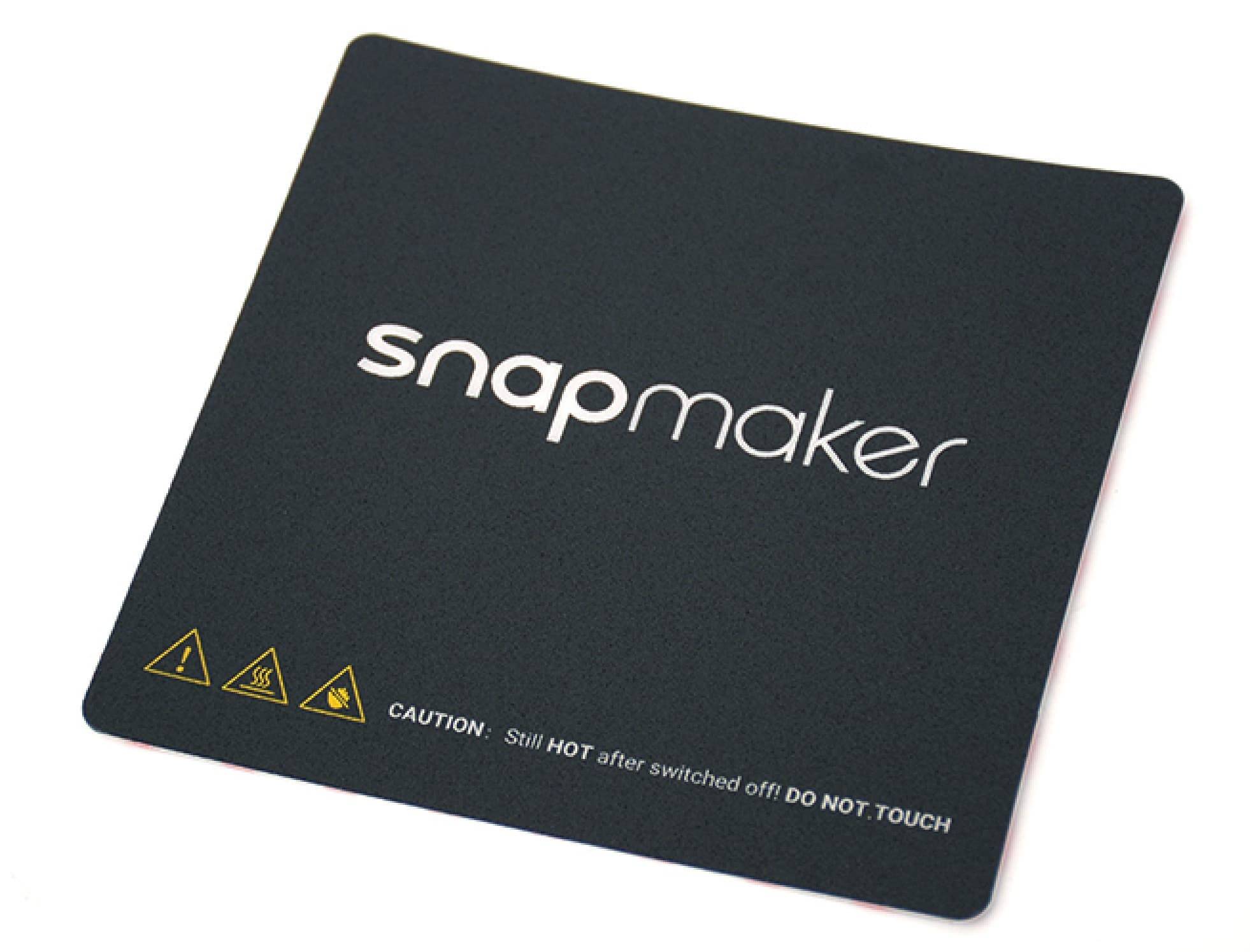 Snapmaker Original 3-in-1 3D Printer
Snapmaker has durable design but even the strongest things can break due to a workshop accident. I have broken the plug on the heated bed so I needed a new one. I got it very fast right from the store. I hope that in the future Snapmaker store will have more parts for sale. Spare parts always come in handy.
snapmaker original
great products, great prices and fast delivery.
Excellent...
Arrived damaged, but support replaced
The first bed arrived damaged (the connector was not connected to the bed at all -- probably a manufacturing defect). Support replaced the bed, but it took another several weeks to arrive.