You will receive the Snapmaker 3-in-1 3D Printer, including everything you need to start your maker journey:
• CNC carving & cutting module
• Laser engraving module
• 3D printing module
• Heated bed
• Touchscreen
• PLA filament
And More
• Expansibility: You can use news addons to upgrade your Snapmaker, such as a 1600mW Laser Cutting Module to quickly upgrade your 3D printer to a laser cutter, or a Z-Axis Extension Module to increase your print volume by 76%.
• Easy and free software
• Engage in the Snapmaker global community
Estimated to ship 1-3 business days after payment confirmation.
*Depending on the policy of each country, customers with shipping addresses outside of the USA and EU are responsible for custom duty or value-added tax when customers receive the products.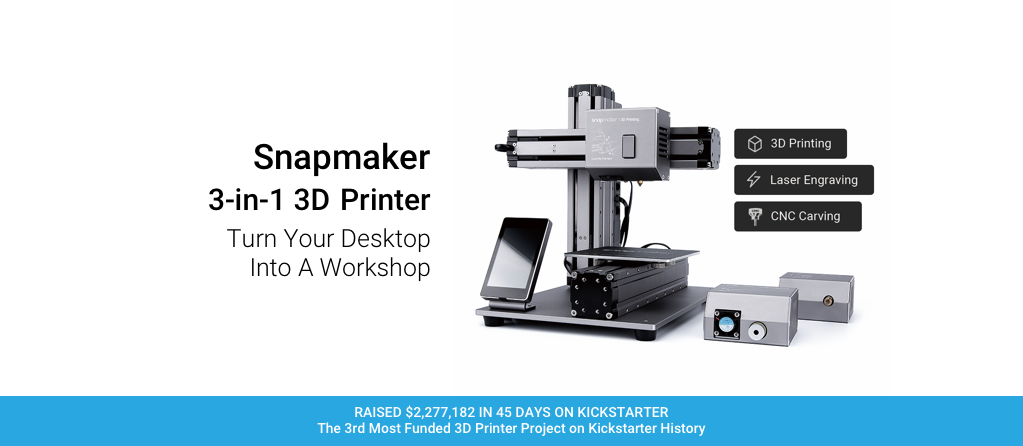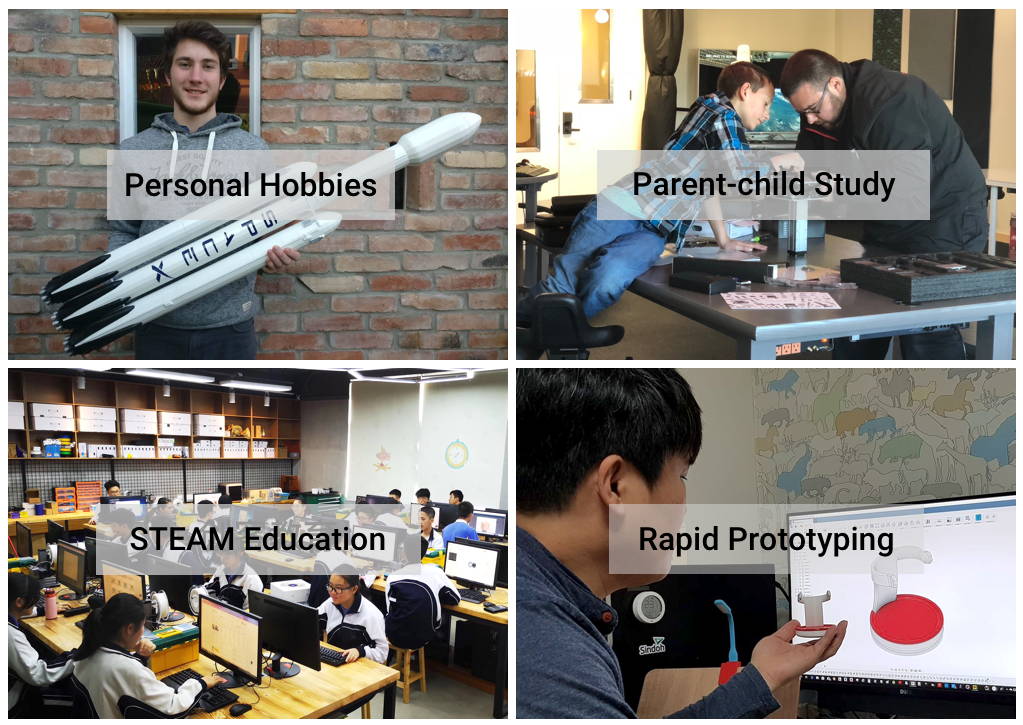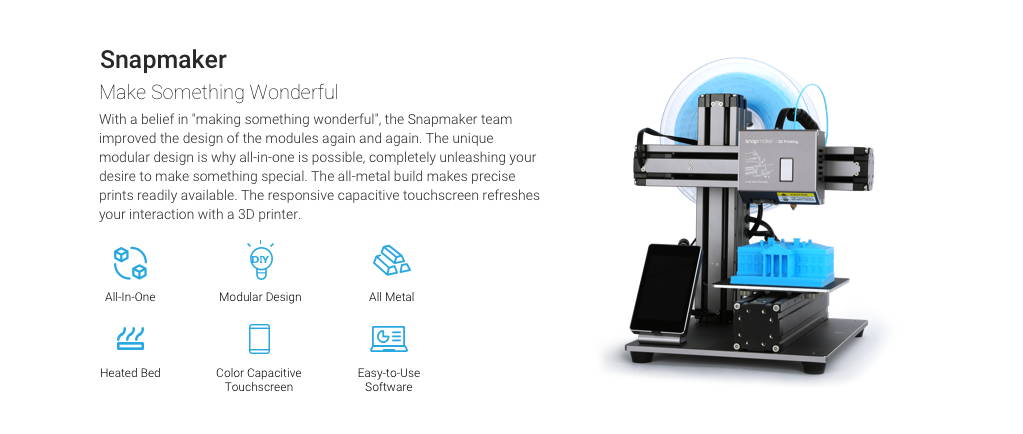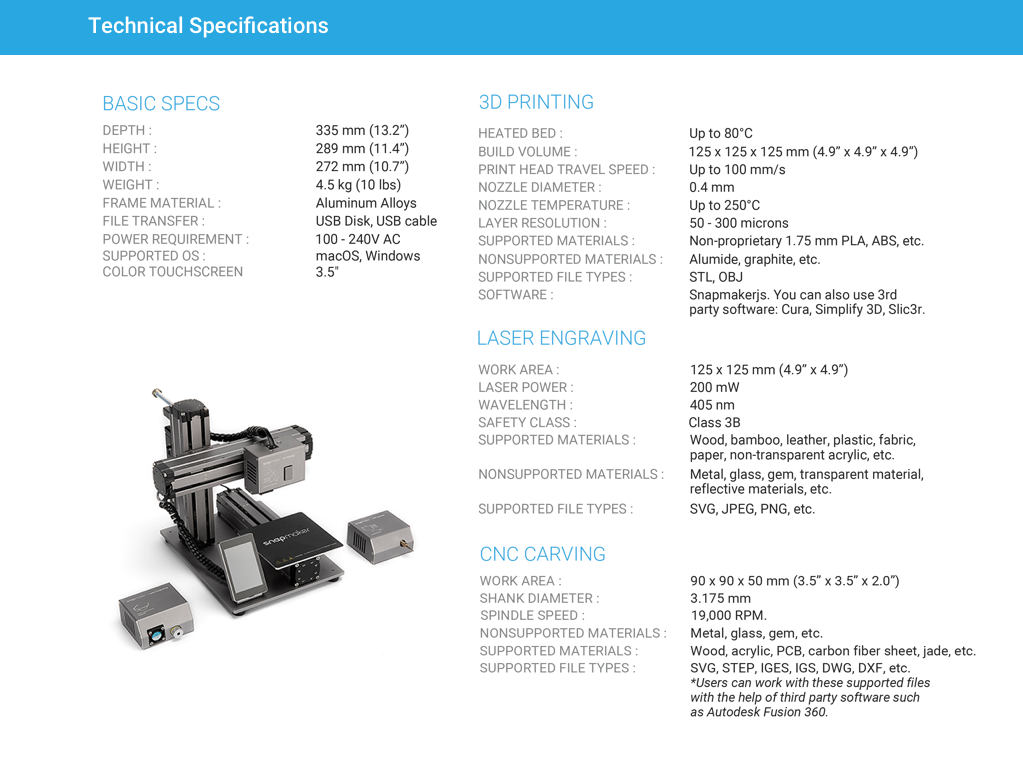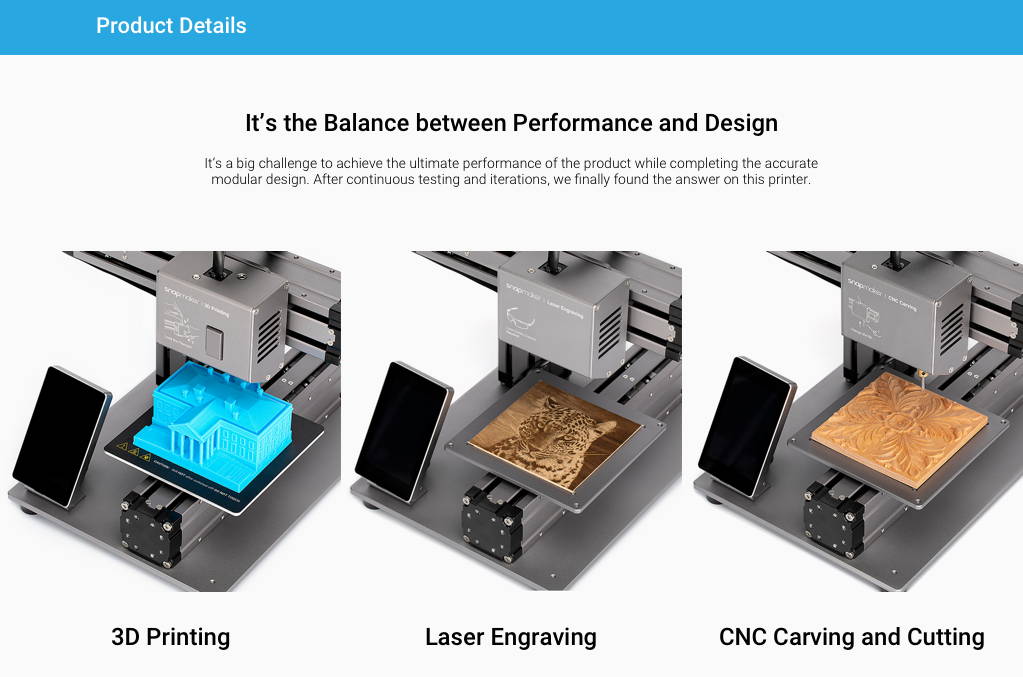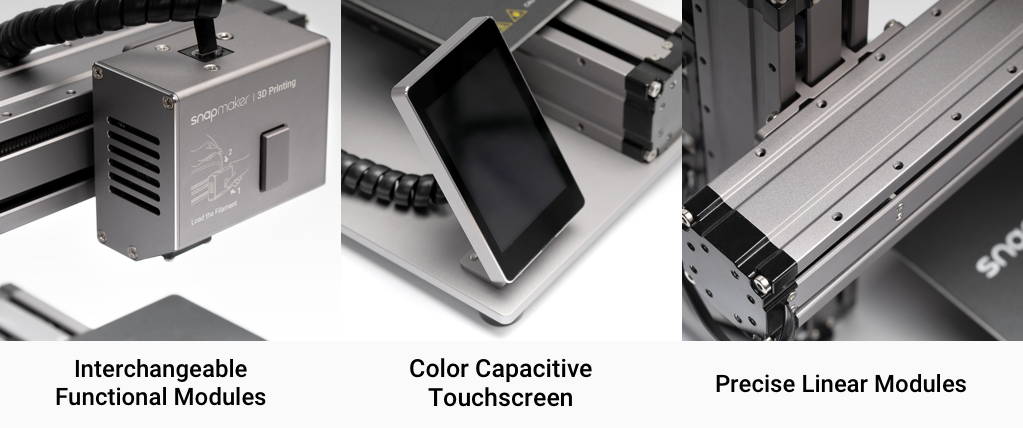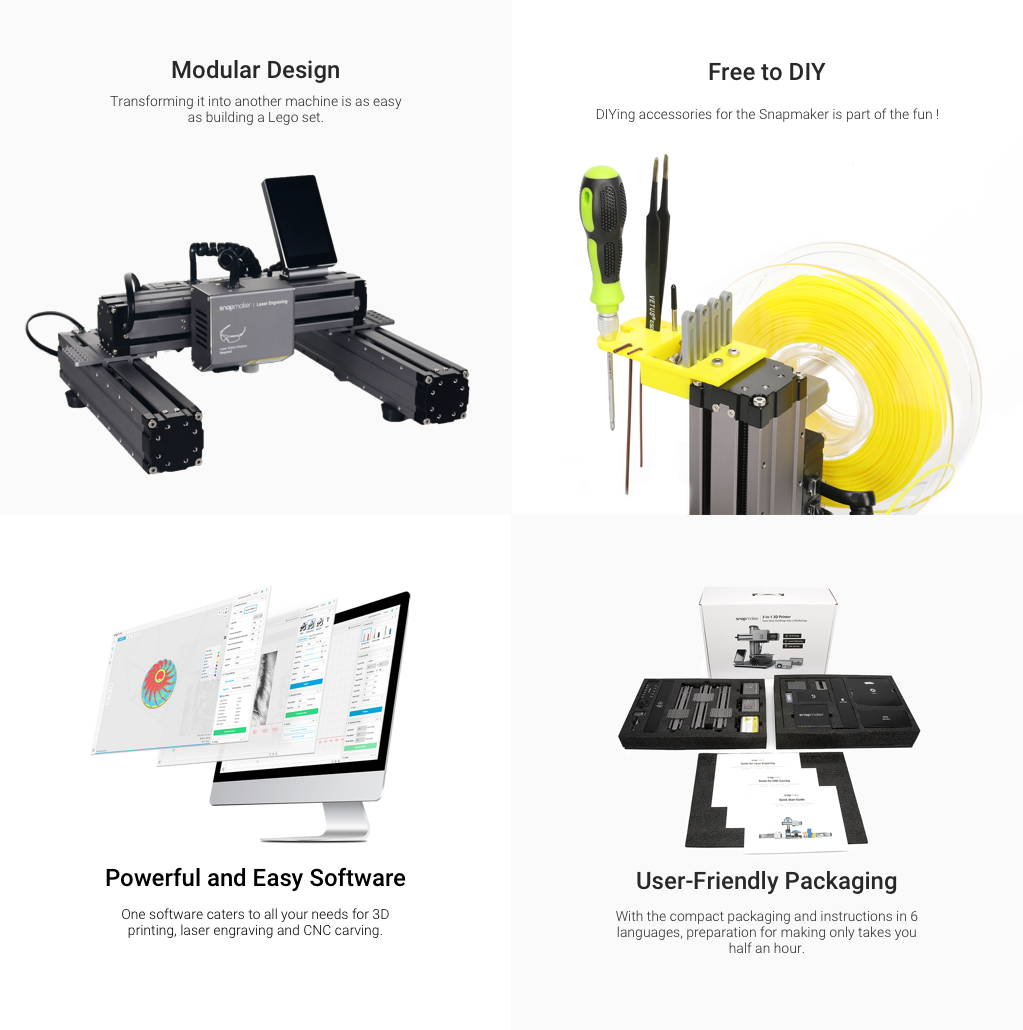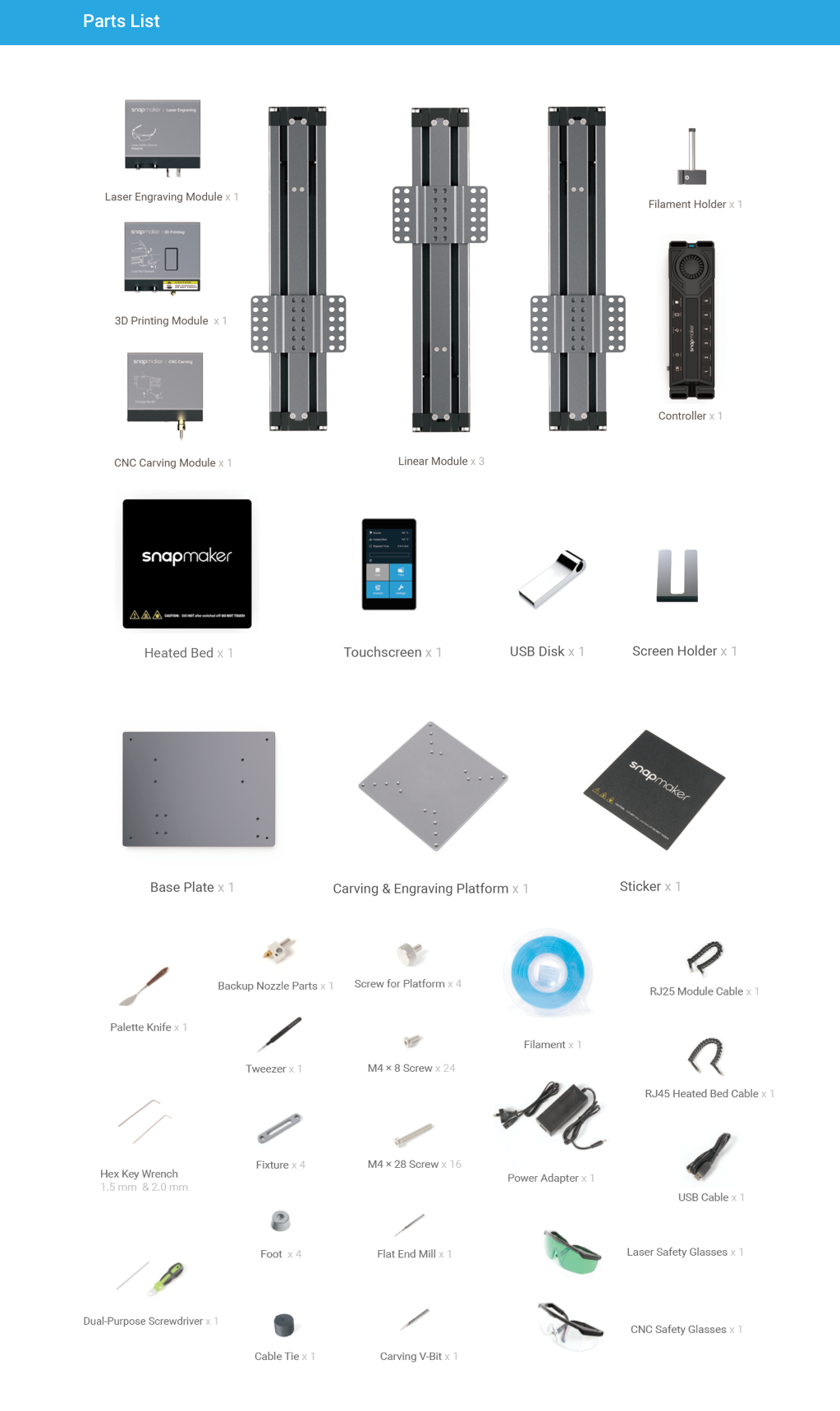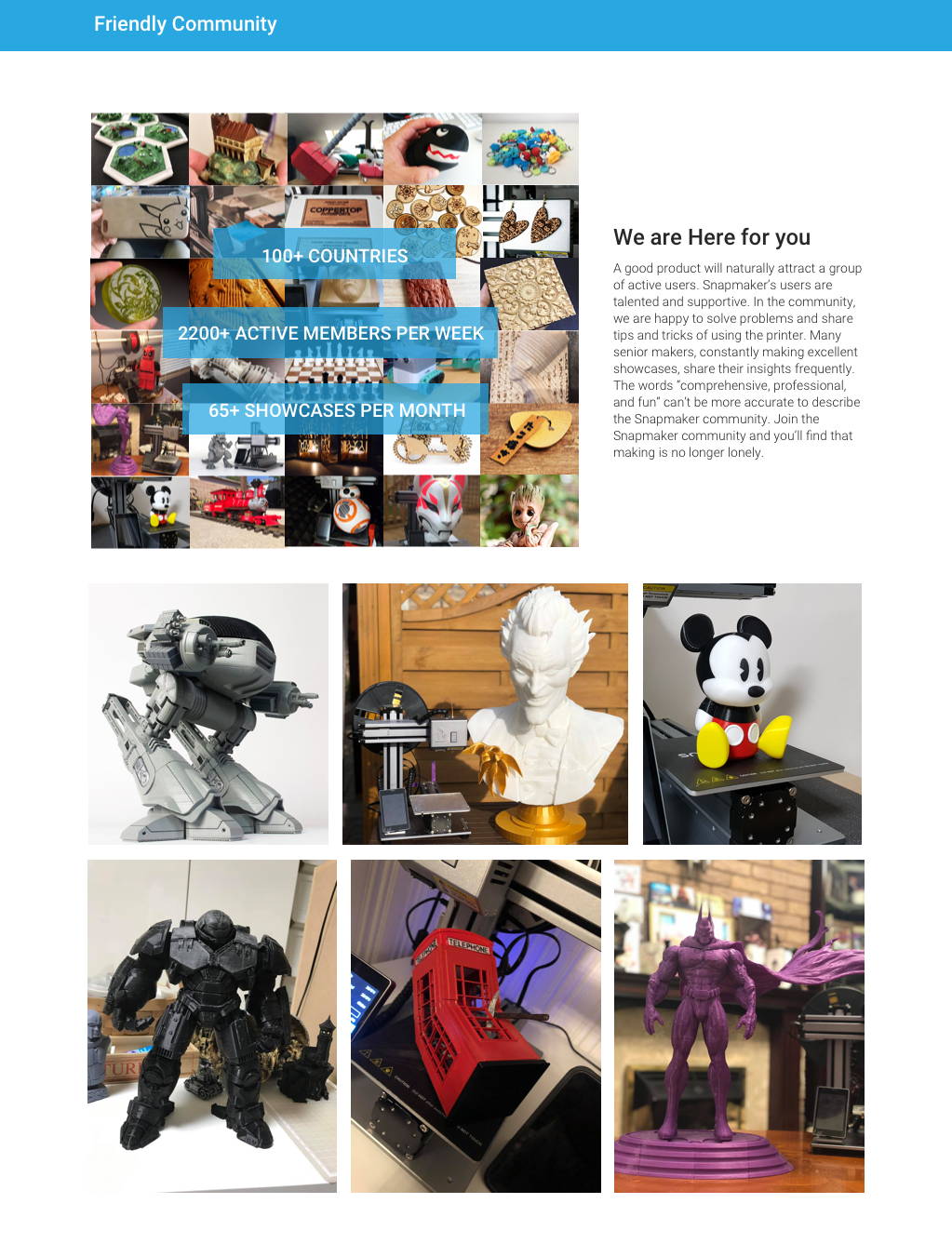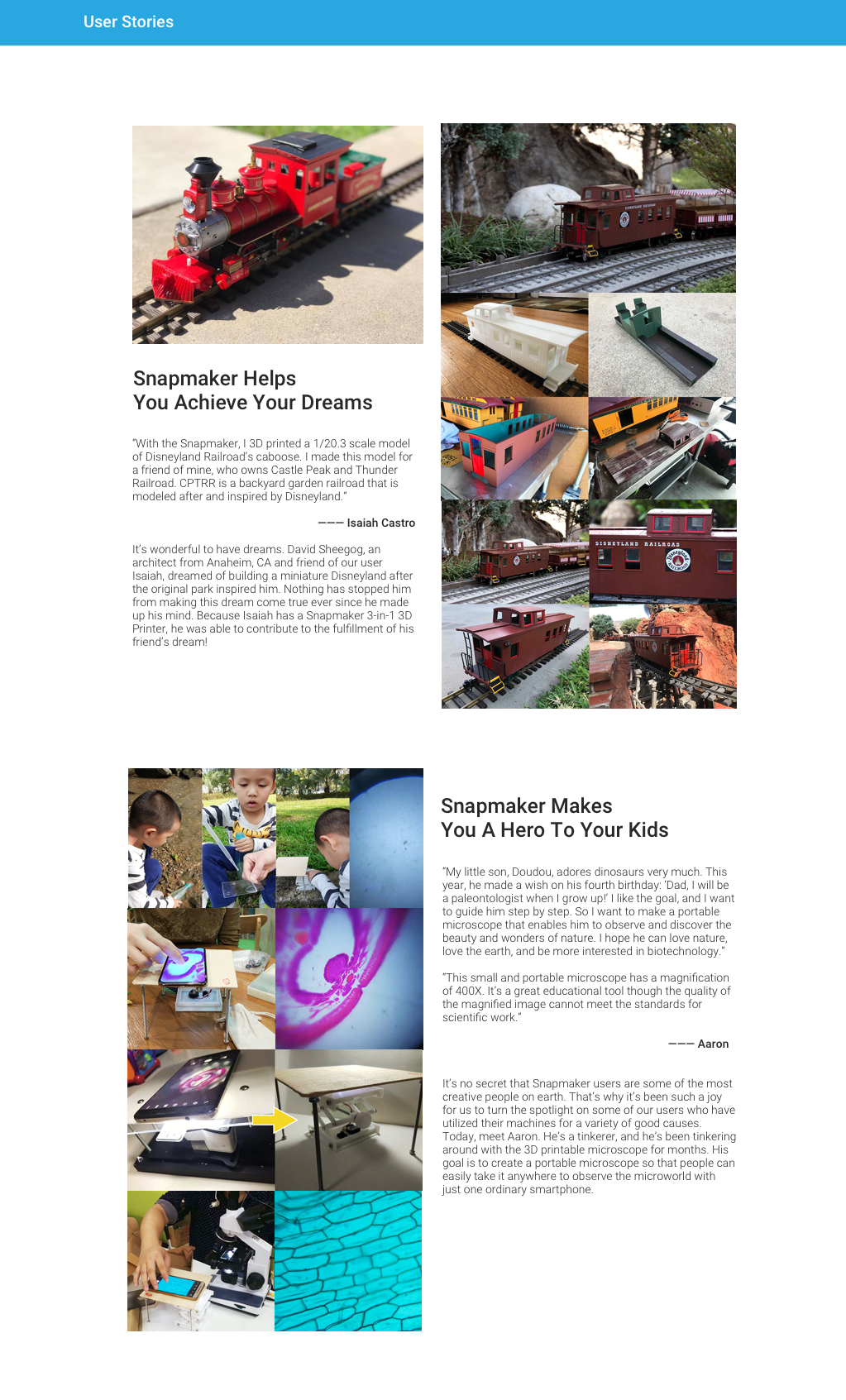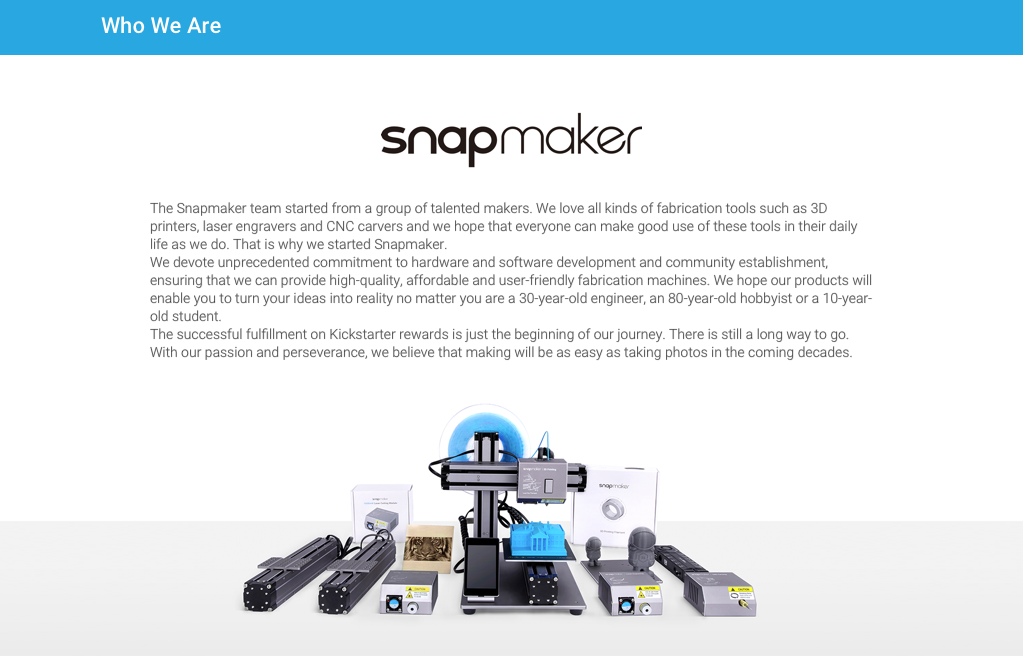 Excited and Disappointed
The product and packaging are incredible but the actual use has been disappointing so far. It took three tries to print my first successful 3D item. First time nozzle was completely off the bed, second time it printed on bed but skirt and item were messy, third time was good. The laser engraver has slightly more complicated. My first print was good - lines clean and crisp. But after making some slight changes to my files in illustrator I have had nothing but trouble - lines thicker and darker, missing parts of lines, preview disappearing in software when using optimization or changing fill (I have been mindful to keep the same settings when testing the engraving again). I am still trying to figure this one out and it is frustrating. I will create a new file and see what happens. Also, when adjusting the focus on the laser, which is hard to see for precision I noticed that the Z axes does not register on the software to be able to reproduce exact engravings on a given material. I have been keeping notes of what I have been doing and trying to find answers on the forum and even sent an email to your company about the 3D printing with no response yet. I would love some more detailed instruction on things like optimization and fill for example. I hope this is helpful. I sure could use some help.