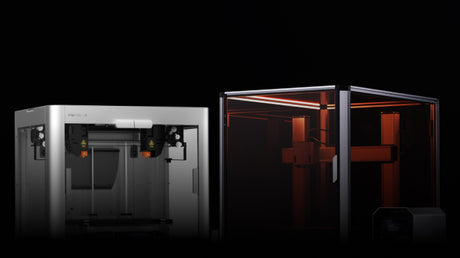 What's New
Explore the latest products from Snapmaker. Discover the Magic of 3D Printing, Laser Engraving, and CNC Carving.
Learn More
Which 3D printer is right for me?
Learn the differences between Snapmaker 3D printers and find the one that's right.
Learn More
@Laurent Moutoussamy

I'll teach mechanic differently now!

@Eduardo Torres-Flores

New ideas coming to live with the CNC rotary module. Each piece took around 2 hours. Using color pencils and glossy wood sealer made them looks very well.

@Mike Dyer

Laser etched project made on my Snapmaker 2.0 for the kids to pick flowers with grandma. Put the stems of your real flowers into the holes to complete the project ;)

@Mary Baratta

Here's how all my wedding prints, laser, cnc, cuts, etc all came out!
Thank god for this hobby I was able to make my wedding theme come to life.

@kuleshow

His name is Ruben, he is not verbose, but he has a big inner life

@Jordan Williams

Love the snapmaker more and more every time I use it.

@lennart_lamoller

This is my latest diyproject a lasercut chessgame made on my snapmaker 2.0 A350 with the 10w laser module I always wanted to be a toymaker.

@Michael Hudson

I just finished a new project! This Peg Game uses all 3 Snapmaker Modules: The CNC to cutout the Base, the 3D Printer to print Pegs, and the Laser Engraver for the bottom Engraving. Simple yet Nostalgic.
Media Evaluation